Who says you cannot do any home improvement on a budget? If you want your home to look good, it will require some improvements and changes every now and then. Most people are worried about the cost of the upgrades due to which they hesitate in making them. However, there are some simple and easy home improvement ideas that can be implemented in different areas of the house without burning a hole in your pocket. What are they? Read on to find out:
This is the first thing people see when they come to visit and you should consider changing it for some improvement. If you cannot replace the door altogether, you can simply get it painted for a nice change.
Use dramatic panel curtains
As compared to traditional curtains, it is easier to make unlined curtain panels because they have no pleats and this also requires less fabric. This allows you to explore some luxurious choices.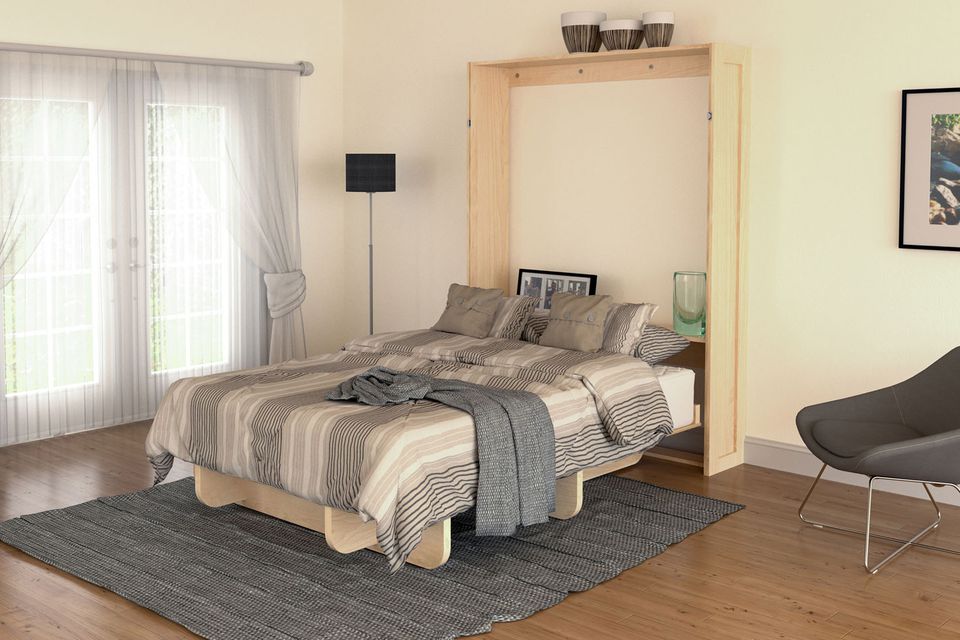 Think about kitchen tiles
A good tile design and a smart new worktop can instantly transform your kitchen. You can choose a simple worktop like laminate, which is the cheapest option and then create a striking display by using bold tiles. This will help you in creating an illusion of a high-end design.
If you don't have a combi boiler and the water pressure is low, chances are that your shower is not very invigorating. You can increase the pressure by installing a pump and a thermostatic shower valve is also useful for maintaining the temperature.
There is never going to be enough storage and you can make the most of your space with bespoke alcove shelving. You can get the shelves custom-made for your room according to the things you want to keep on them.
The biggest change that can be made in your bedroom is a new bed. You can find various modern designs at Murphy Beds that can be used for transforming your bedroom into a whole new space altogether.
Restore the original floor tiles
Over time, the original charm of the tiles may be lost in a layer of wax, old polish or ground-in grime. Some tiles may also have become loose or may be broken altogether. You can restore the original floor to its former glory by hiring professionals for the task.
Another worthy upgrade to make in the kitchen is to get smart appliances as they can add value. These days, there is no shortage of unique appliances that can add a wow factor to your kitchen.
Use a stylish stair runner
Stairs are also instantly noticeable when people enter the house. You can use a stylish stair runner for updating the shabby and old treads. This is also an excellent place for you to experiment with colors. Designs like stripes can have a strong impact, but not come off as overwhelming.